Deaf Awareness Week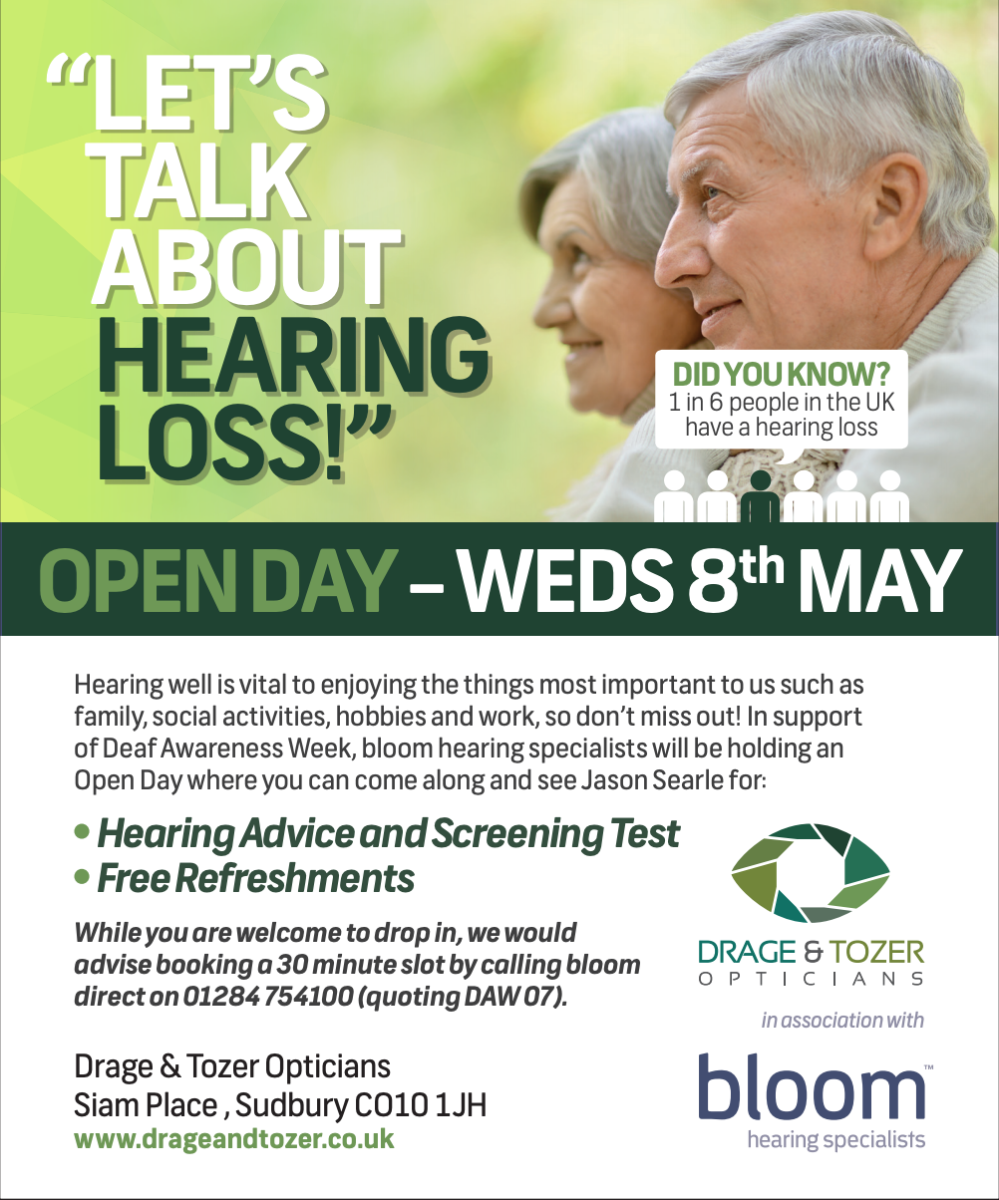 In support of Deaf Awareness week we have an open day on Wednesday 8th May. Come along and see Jason Searle at Drage and Tozer.
Hearing well is vital to enjoying the things most important to us.
Book a 30 minute slot at Drage and Tozer by calling Bloom direct on 01284 754100 (quoting DAW07).